Writers, Poets, Storytellers Welcome
Story Institute was originally founded to help writers share their stories and provide ideas for writing more. As a small press, Story Institute has published works from authors in different parts or the world. We continue to help aspiring authors share their successes in print, online, and in person.
Story Institute brings you
story ideas
&
poetry ideas
for the writer in most and the imagination in us all. As you search for that little voice, your inner author, your muse, explore our
inspirational quotes
and
writing tips
.
We encourage you to find your passion and share it at here or elsewhere, but write and enjoy
.

Story Institute Announcements:
STORY INSTITUTE CONNECTIONS:

MousePad Travel - Traveling to other locations encourages creativity and builds the base for many stories. Technology can help you build your storyline and take lasting mementos to enhance your plots.
Story Institute Family - Growing your stories as a family can make your storylines even more engaging. We'll bring local articles, resources, and business connections online and in print to the Central Florida area, encouraging our readers to grow their family-focused stories.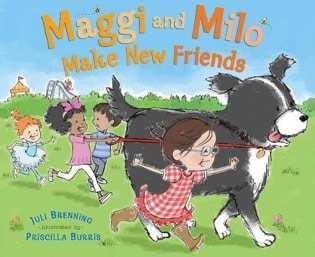 Are you looking for a good children's book to read with the younger members of your family...check out the new book by Juli Brenning, Maggi and Milo Make New Friends. Stop by your local bookstore or check it out on Amazon. Enjoy the story and enjoy the time with your family.
Read more