Writers, Poets, Storytellers Welcome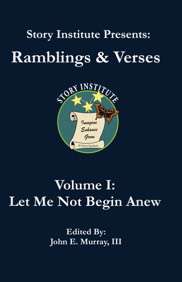 Story Institute was originally founded to help writers share their stories and provide ideas for writing more. As a small press, Story Institute has published works from authors in different parts or the world. We continue to help aspiring authors share their successes in print, online, and in person.
Story Institute brings you
story ideas
&
poetry ideas
for the writer in most and the imagination in us all. As you search for that little voice, your inner author, your muse, explore our
inspirational quotes
and
writing tips
.
We encourage you to find your passion and share it at here or elsewhere, but write and enjoy
.


Story Institute Announcements:
STORY INSTITUTE CONNECTIONS:

MousePad Travel - Traveling to other locations encourages creativity and builds the base for many stories. Technology can help you build your storyline and take lasting mementos to enhance your plots.
Story Institute Family - Growing your stories as a family can make your storylines even more engaging. We'll bring local articles, resources, and business connections online and in print to the Central Florida area, encouraging our readers to grow their family-focused stories.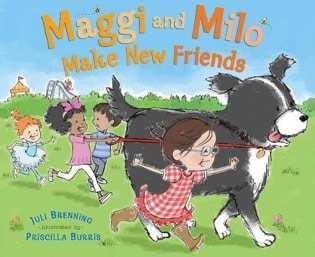 Are you looking for a good children's book to read with the younger members of your family...check out the new book by Juli Brenning, Maggi and Milo Make New Friends. Stop by your local bookstore or check it out on Amazon. Enjoy the story and enjoy the time with your family.
Did you miss the first book? Or, wish to purchase one for other family members, no worries, your favorite book spots should have those too.
If you've listened to our podcasts or taken a look through some of our news and posts, Chad Corrie has been one of those authors we never hesitate to promote. Chad is working on brining back some of his earlier works through a Kickstarter project.
We encourage you to check out the books and make your pledge to bring back some wonderful stories. Whether you are into digital copies or physical, this Kickstarter offers both. Support a fellow author and receive a great story in return.
Watch the video and visit the Kickstarter page: https://www.kickstarter.com/projects/118802692/corwyn-and-company

Mehren Ahmed has written another excellent book. This one tells tales from travels and adventures delighting audiences of all ages. Check out her work in the links below...here is more about the book from the author herself:
"On a trail of relics and ruins, Snapshots is a book of travels delineating my journeys of four major continents. A travel through the ancient, the medieval, the renaissance and the modern, national heritage of each of these continents has been pivotal to this book, showing an evolution of history. Primarily, palaces, mosques, churches, temples and museums, however, renowned forests and sea beaches have also been depicted.

Musing on peoples' views and perceptions which they have shared with me, a stream of consciousness technique has been applied in presenting some segment in order to exhibit my internal monologue. With my rendering, these accounts have been compiled as chronicles of a motley collection. On rare occasion, culinary descriptions have been noted.
Time is of the essence. And on a timeline of this journey, specific dates have been drawn. As great distances have been covered, it has taken a long time for this book to be written. Snapshots started as a diary but evolved over time into a book. Dynamic in its own right, at the end of each traverse, another begins anew and is recorded in the travelogue.
My journey begins in Europe, then to North America, Australia and ends in the sub-continent."