Story Idea - Moving Day
July 31, 2011 Filed in:
Family
This day is dreaded by children and parents everywhere. While they are looking forward to the newness of different house and change of scenery, each will miss a part of the space they are leaving behind. Each will bring with them a memory to recreate in the new location. Today's move with our family of four reignites more than just memories. Today's move begins the next chapter in a more combined life.
Will the story be based on your own experiences? Will the story focus on one family member or all of them? What is the family make up? How many daughters? How many sons? Will you add a small bit of fantasy or magic to the experience? Or, will you deliver experiences that are possible, but extraordinary? Where does the journey start? Where will it end?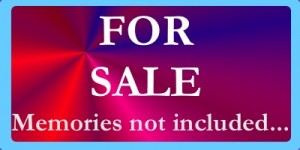 Choose your path. Choose your memories. Connect each part of the story to the next. On this journey, details are important, but remember this is a short story and may require targeted words rather than lengthy sentences. Decide on your point of view as this will direct your story on where to start and where to end. Decide on your location as this will provide connections for your readers as you bring them along…Choose your path and choose your storyline, but write and enjoy.

© 2017
Story Institute, LLC - John E. Murray, III & Teri A. Murray
Disclosure: At Story Institute, we receive compensation through iTunes, Amazon, HostMonster, and Google affiliate programs by linking to products. We are independently owned and share only our personal opinions.