July 31, 2011 Filed in:
Family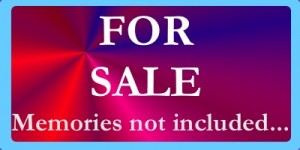 This day is dreaded by children and parents everywhere. While they are looking forward to the newness of different house and change of scenery, each will miss a part of the space they are leaving behind. Each will bring with them a memory to recreate in the new location. Today's move with our family of four reignites more than just memories. Today's move begins the next chapter in a more combined life.

Read more
© 2017
Story Institute, LLC - John E. Murray, III & Teri A. Murray
Disclosure: At Story Institute, we receive compensation through iTunes, Amazon, HostMonster, and Google affiliate programs by linking to products. We are independently owned and share only our personal opinions.