Poem Idea - Cat Reflections
October 2, 2008 Filed in:
Nature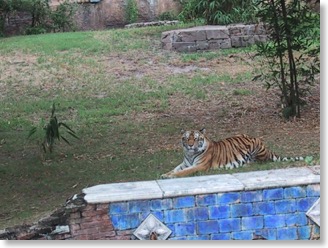 Cats are creatures who have been a part of domestic life for a long, long time. With calming purrs, soft fur, glowing eyes, and at times, a self-centered personality, these felines provide a companion to many generations. From the little fur ball of a kitten to the back-arching adult alley cat, these creatures are a part of many lives.

Think about the color. Think about the depths of their gaze. Think about the hypnotic vibrations that stimulate a relaxing place, a place where we go when we are content and sad. Does the litter box cause more pains? Does the ability to directly ignore you create a bother? Does the nonchalant rubbing against your leg as it twist around your foot cause you happy thoughts? Or, does it detract you from conversations?

Whatever your feline feelings, delver further into the beast than what it looks like. Connect to the relationship. Connect to the cat nip. Connect to the emotion it brings. Remember poems are simple, but have all the power of a story in a little, tiny space. Post it here, or share elsewhere, but write and enjoy…
© 2017
Story Institute, LLC - John E. Murray, III & Teri A. Murray
Disclosure: At Story Institute, we receive compensation through iTunes, Amazon, HostMonster, and Google affiliate programs by linking to products. We are independently owned and share only our personal opinions.